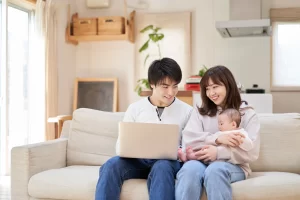 Social media has transformed the landscape of domestic adoption, providing benefits and challenges for individuals and families involved in the adoption process. Here are a few key points to consider when exploring the use of social media in domestic adoption:
Benefits:
Increased Visibility and Reach: Social media platforms offer a vast audience and increased visibility for adoptive families. By sharing adoption profiles, stories, and updates, families can reach a larger audience, including birth parents who may be searching for potential adoptive families. This expanded reach can increase the chances of connecting with a birth parent who resonates with their profile and preferences.
Networking and Support: Social media facilitates connections within the adoption community. Families can join adoption-related groups, connect with adoption professionals, and engage with individuals who have firsthand adoption experiences. This networking can provide valuable support, guidance, and resources throughout the adoption journey. The exchange of knowledge and experiences within these communities can be incredibly beneficial for both adoptive families and birth parents.
Direct Communication and Relationship Building: Social media platforms enable direct communication between adoptive families and birth parents. This direct interaction allows for ongoing dialogue, sharing of information, and building personal connections. It offers more immediate and informal communication, allowing families and birth parents to establish trust, address questions or concerns, and share real-time updates.
Challenges:
Privacy and Security: Using social media in adoption raises privacy concerns for both adoptive families and birth parents. It's important to carefully consider what information is shared publicly and how privacy settings are managed to protect personal information. Families should be aware of potential risks, such as identity theft or scams, and take appropriate measures to safeguard their privacy and security.
Ethical Considerations: Social media can be a powerful tool but also requires responsible and ethical use. Families should respect birth parents' privacy preferences, adhere to adoption regulations, and approach communication and engagement with sensitivity and respect. Maintaining open and honest communication is crucial, ensuring that birth parents are fully informed and empowered in the adoption process.
Information Overload and Misrepresentation: The vast amount of information available on social media can lead to information overload and misrepresentation. Adoptive families must present themselves authentically and accurately in their profiles while being discerning and critical of the information they come across. Birth parents should be cautious of potential misinformation or exaggerated claims when evaluating adoption profiles.
By understanding the benefits and challenges of using social media in domestic adoption, individuals and families can make informed decisions about navigating these platforms responsibly and effectively. Seeking guidance from adoption professionals or agencies can provide additional support and ensure that the adoption process is carried out ethically and in the best interest of all parties involved.