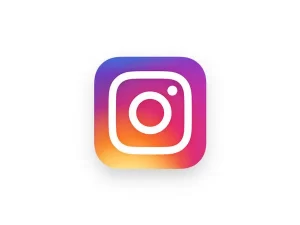 Instagram is a popular social media platform that allows users to share photos, videos, and stories with their followers. It provides a visually-oriented platform for users to express themselves, showcase their creativity, and connect with others. Instagram offers various features such as filters, editing tools, and captions to enhance visual content. Users can follow other accounts, like and comment on posts, discover new content through hashtags, and explore features. Instagram has become a hub for influencers, businesses, and individuals to share their passions, connect with their audience, and engage in visual storytelling within a vibrant and visually-driven community. It can be another pathway for families in the adoption process to connect.
To create an Instagram account, you can follow these steps: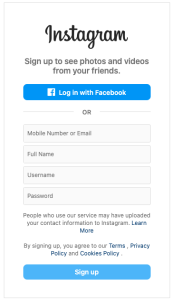 If using Instagram on a mobile device, download and install the Instagram app: Go to your mobile device's app store (e.g., Google Play Store for Android or App Store for iOS) and search for "Instagram." Download and install the app on your device.
Sign up for a new account: Once the app is installed, open it and tap on "Sign Up" to create a new account.
You may chose to link your new Instagram account to your newly created, adoption journey Facebook account for easy set up.
Otherwise, enter your email address or phone number: Provide a valid email address or phone number that you want to associate with your Instagram account. This will be used for account recovery and communication purposes.
Create a unique username and password: Choose a username that is unique and not already taken by someone else. Then, create a strong password to secure your account. Instagram may provide suggestions for your username if your chosen username is unavailable.
Complete your profile: Add your full name and a profile picture to personalize your Instagram account. You can also provide additional details like a bio, website link, and personal information if desired.
Connect with friends: Instagram offers the option to find and connect with friends from your contacts list, Facebook account, or by searching for specific usernames. You can choose to follow accounts that interest you during this step as well.
Adjust your account settings: Explore the settings within the Instagram app to customize your privacy preferences, notification settings, and other account preferences according to your preferences.
After completing these steps, you will have successfully created an Instagram account. You can start sharing photos, videos, and stories, follow other accounts, engage with content, and explore the Instagram community.